Talking About Starting a Business from Scratch...
Details

Written by

Remar Sutton

Category: Modules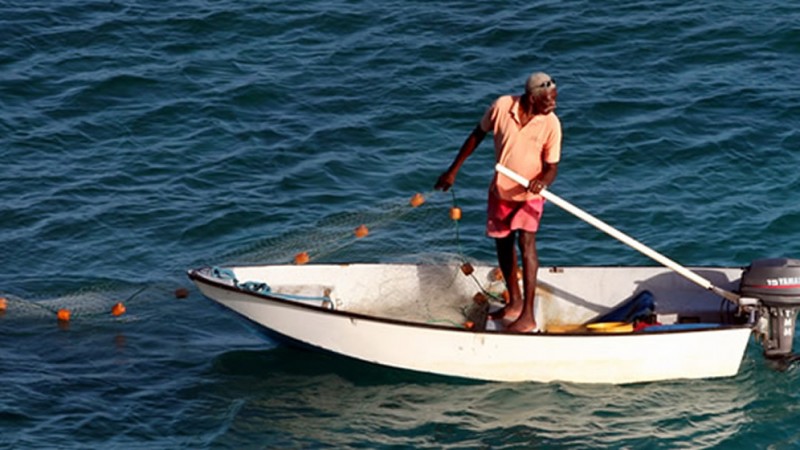 Little Apple Bay, Tortola, British Virgin Islands—If you've ever been in business for yourself, you know the attempt takes courage, hard work, and luck. Doubly so if you're on a tiny island.
That's why for many years I've admired the efforts of a native Vermonter, Nan Thomas, and a local villager, Benito Potter, to survive and by inches begin to prosper and in the process build a personal as well as business relationship.
Nan's father was one of the founders of the ski resort Sugar Bush Valley, but Nan preferred warmer climes and moved to Tortola in 1987 to open a charter sailboat business. With that business hit hard by the year's economic downturn, she very soon found herself without money or a decent place to live.
If you've ever been in business for yourself, you know the attempt takes courage, hard work, and luck.
"I asked one of the girls in the village if they knew a place to rent," Nan remembers. "And they said, "Go to Sebastian's," an aqua-blue beachside hotel in Apple Bay. "Go there," Nan recounted, "and ask for Ben's number.' I met Ben, and here we are," Nan says with a smile which speaks volumes about true grit and pride.
Ben lived a couple of hundred feet from Sebastian's. As she spoke, Nan was sitting at their sturdy, bright blue and yellow roadside art stand, not twenty feet from Sebastian's and about four hundred feet from their first art stand, a rickety chair and a discarded table placed under a sea grape tree.
There, the two of them began crafting art and trinkets from coconuts gathered from nearby lofty coconut trees and from apple-green, gourd-like calabash. Ben and Nan collected the calabash from Jost Van Dyke, stopping occasionally to watch sea turtles frolic off Sandy Spit.
Back then, Ben scraped the inside of the calabash clean with a perfectly edged shard of a broken Heineken bottle (it took two hours per gourd) and Nan used discarded house paint to create her works. A good month saw two customers for their efforts.
To make ends meet, Ben continued to farm his sixty fish traps made from genip and birch branches gathered from nearby Big Thatch key, two miles from the art stand.
Ben's family has lived in Apple Bay for four generations. (His parents' graves, marked by four rock mounds, are less than twenty feet from the stand).
Tall and severe-looking until he smiles, Ben has been fishing the waters of Tortola's north shore since he was seven.
"When Ben fished, I sat at the stand, with lots of time on my hands," Nan says, "so I decided to paint a book." The sea turtles off Sandy Spit were her subjects and in 1989, Nan published Toby The Sea Turtle, a children's tale. "Would you believe, on this tiny island I sold a lot of copies" she says.
I think it's pretty neat that "free enterprise" can work in the smallest world.
In 1990 The Further Tales of Toby was published, and by 1994, Nan and Ben's current art stand was in full operation. Now, a new compact station wagon sits by the stand and in mid-June the two leave to summer at their cabin on Grand Isle, Lake Champlain, Vermont.
As I write this, I occasionally turn my head to the left and watch Ben in his small dingy placing a long, graceful seining net off the rocky cliffs which run under my home. Just by turning my head to the right a bit, I can also see Sebastian's Hotel and the art stand, less than a quarter mile from my home.
I am constantly reminded that life can be lived very big and very bravely in tiny distances and small increments as I look around me here in Apple Bay. And I think it's pretty neat that "free enterprise" can work in the smallest world.